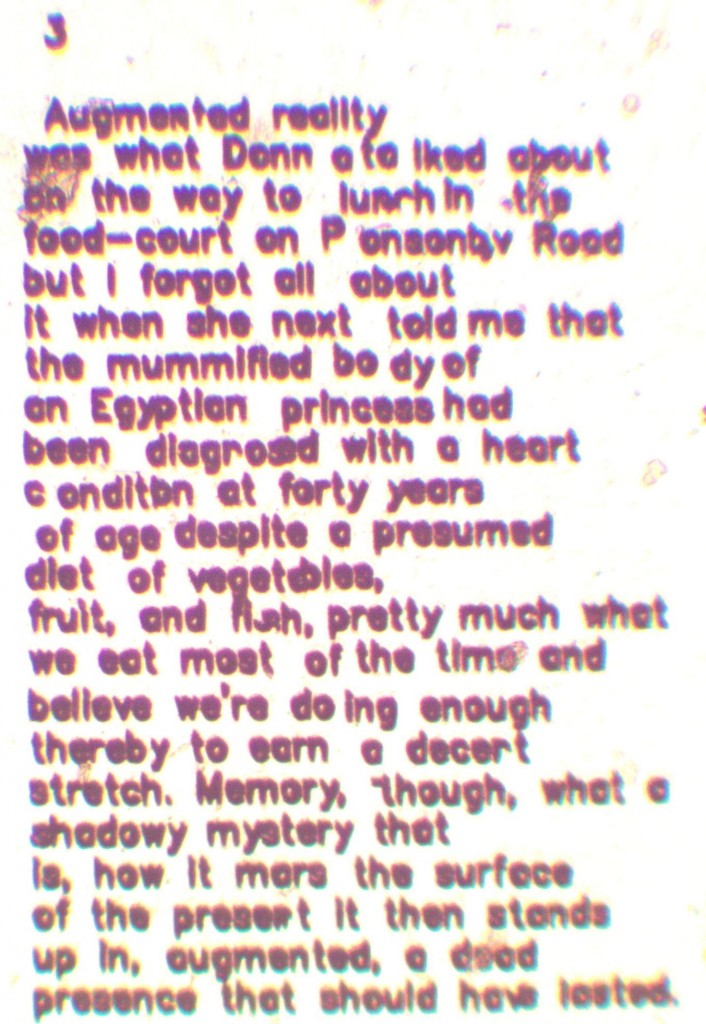 Augmented reality
was what Donna talked about
on the way to lunch in the
food-court on Ponsonby Road
but I forgot all about
it when she next told me that
the mummified body of
an Egyptian princess had
been diagnosed with a heart
condition at forty years
of age despite a presumed
diet of vegetables,
fruit, and fish, pretty much what
we eat most of the time and
believe we're doing enough
thereby to earn a decent
stretch. Memory, though, what a
shadowy mystery that
is, how it mars the surface
of the present it then stands
up in, augmented, a dead
presence that should have lasted.
How did we do it?
Machining onto the die was quite challenging as we couldn't fit it under our laser beam. We ended up taking the stage off and gluing it to the moving carriage. We used femtosecond laser machining with no mask but an attenuated beam. The whole poem is 1.2 mm across.