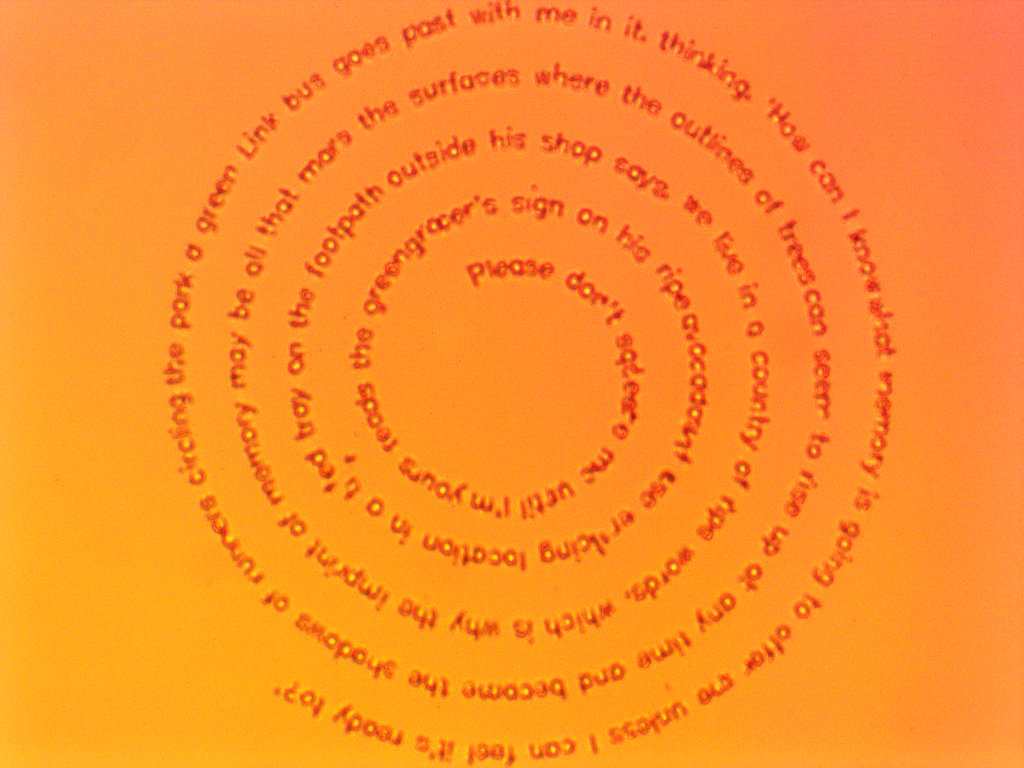 Please don't squeeze me until I'm
yours reads the greengrocer's sign
on his ripe avocados
whose enticing location
in a tilted tray on the
footpath outside his shop says,
we live in a country of
ripe words, which is why the im-
print of memory may be
all that mars the surfaces
where the outlines of trees can
seem to rise up at any
time and become the shadows
of runners circling the park
a green Link bus goes past with
me in it, thinking, 'How can
I know what memory is
going to offer me unless
I can feel it's ready to?'
How did we do it?
We found that there was an anti reflective coating on one side of the lens we were able to then machine text onto this plastic coating using the UV nanosecond pulsed laser. The students that chose this design wanted the text to be in a spiral. The computer graphics for this design took the longest out of any of them. What was need was a single line font that could be spun into a spiral we tried different packages but couldn't map the text onto a spiral finally using three different programs and a mathematical formula we were able to wrap the text into the spiral you see at only 0.8 mm across.